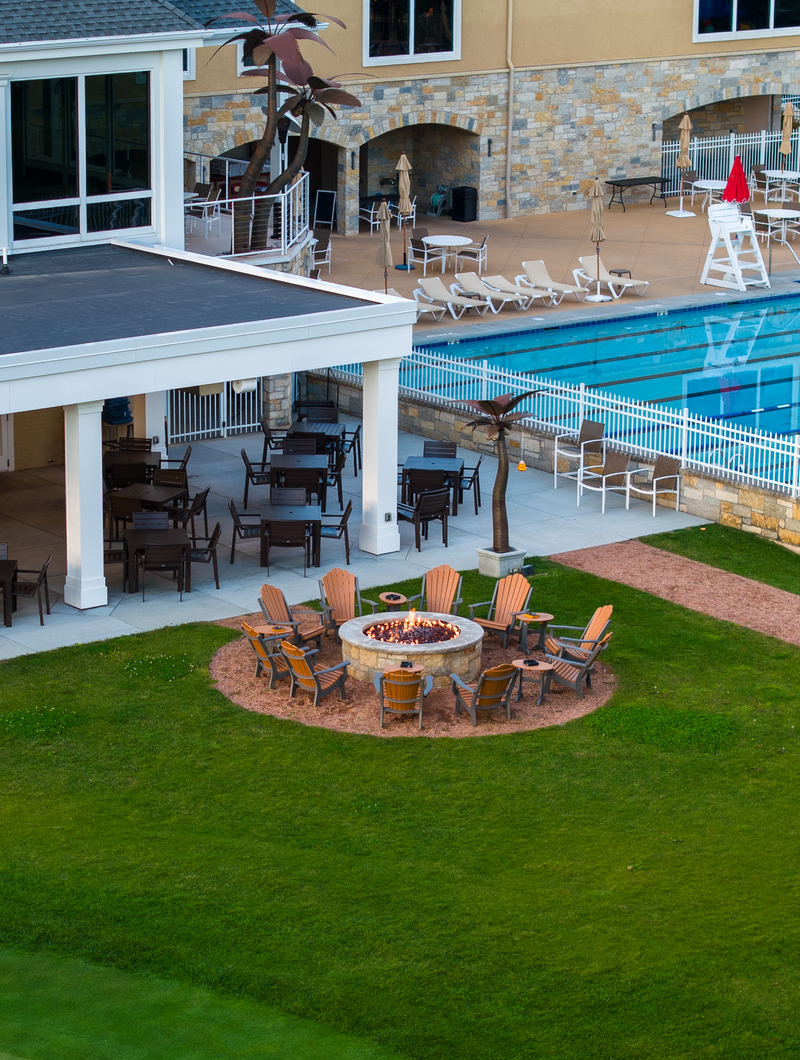 About Us
A PRIVATE CLUB COMMITTED TO PERSONAL SERVICE
The River Club of Mequon is a private country club under the Heritage Golf Group. Located in Mequon, the Club has a beautiful southeastern Wisconsin scenery.
The River Club of Mequon has 27-holes of golf that provide an abundance of beauty and plenty of challenges. Built in 1963, it was these 338 acres of elegant terrain that allowed original course designer David Gill, with recent upgrades from architect Bob Lohman, to incorporate water, rolling grasslands, and fairway-tightening timber into an enjoyable and stimulating test of golf for players of all skill levels. Five sets of tees help to promote parity and add enjoyment in every round of golf.
Relax at our new outdoor Oasis at one of our two fire pits overlooking the beautiful landscape. Take a refreshing swim in our Junior Olympic Pool complete with Splash Pad for the little ones to enjoy. Ready to work on your fitness? We have you covered in our fully equipped work out room. There truly is something for everyone to enjoy at the River Club.
You Belong Here